Car repair and maintenance
SKILLED CRAFT VEHICLE REPAIR TECHNIQUES ON A LARGE SCALE
At Lever Touch, we offer skilled craft vehicle repairs. Even though we repair vehicles on a large scale, we always ensure quality craftsmanship. The right tools combined with the skill, talent, and expertise of our technicians specialized in PDR techniques (Paintless Dent Repair) and Smart Repairs, allow us to offer fast and effective repairs to individuals, fleet owners, insurance companies and car manufacturers.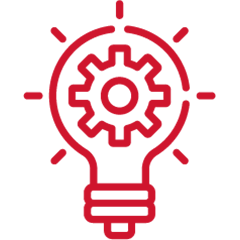 Innovation
Thanks to our R&D department, we possess the most innovative tools, as well as knowledge of the most advanced techniques in the sector.
Proximity
We'll get to the site of the incident in less than 48 hours.
Closeness
We are a company that is always close to its customers.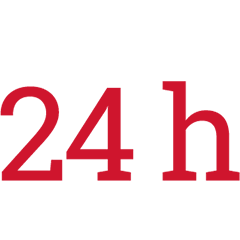 Availability
We provide services 365 days a year.
Lever Touch's headquarters are in Italy. In addition, we have six offices in Spain, France, Germany, the USA, Brazil and Argentina. We offer six lines of service all over the world, so we can immediately dispatch technicians to where our customers need us.
Our American headquarters is a solid demonstration of the expansion of our business worldwide. In addition to the purely business objectives, there was a strong desire to expand in a high competitive market and provide our high quality services to new customers. This is what really drove us to take the step. Today, Lever Touch of America Corp. has become a true industry benchmark in PDR repair technology.
 DO YOU HAVE ANY QUESTIONS OR NEED TO REPAIR YOUR CAR?
We offer services such as:
Complete vehicle repair and assembly.
Preparation and maintenance of vehicles at trade fairs and exhibitions.
PDR repairs. This type of repair in no way affects the original factory protections.
Read more
We help insurance companies deal with damage to their clients' vehicles caused by weather events (such as hailstorms and blizzards) and environmental pollution.
Express repairs are carried out within a period of no more than 48 hours. This has two advantages: customer satisfaction and cost reduction.
Read more
Recognized Lever Touch Smart Centers will receive increased visits to the facility and, consequently, cross-selling opportunities.
We can redirect customers resulting from agreements with major insurance companies to your workshop.
Read more
COMPANIES THAT HAVE PUT THEIR TRUST IN US
26
projects with insurance companies
544
operations all over the world
Latest news and blog posts