6 Things to Check Before Starting Your Car
Have you given a thought to the maintenance of your car after the quarantine? During what has been known worldwide as the "lockdown", most drivers had to stop driving their vehicles for months. As a consequence, their cars have been parked for long periods of time in garages or even outdoors.
Unfortunately, parking a vehicle for a long period can result in different types of damages in different areas of the vehicle.
We have a few tips for you to make sure that your car is back in shape, preventing damages that could be caused by this involuntary pause.
1. CHECK THE BATTERY
Oddly enough, vehicles consume energy even when they are completely off. For instance, one of the devices that continues to operate when the vehicle is switched off is the anti-theft alarm.
The battery can be included among the most delicate components of a car and, therefore, it requires more care and maintenance than other parts. Without a battery, it is very difficult to start an engine.
If you are among these drivers that started their cars at least once a week during the quarantine, you should have no problems.
If you were unable to do so, you will probably have to call for roadside assistance to start your car or, alternatively, recharge the battery using a portable battery charger that you can buy at any automotive equipment outlet.
We recommend you visit a car repair shop to have your battery checked and avoid medium-term problems. In our BCN Express Repair Center we have the best repair technicians, who can check the state of your battery and replace it if necessary. They can also offer all the repair services your car might need.
2. CHECK TIRE PRESSURE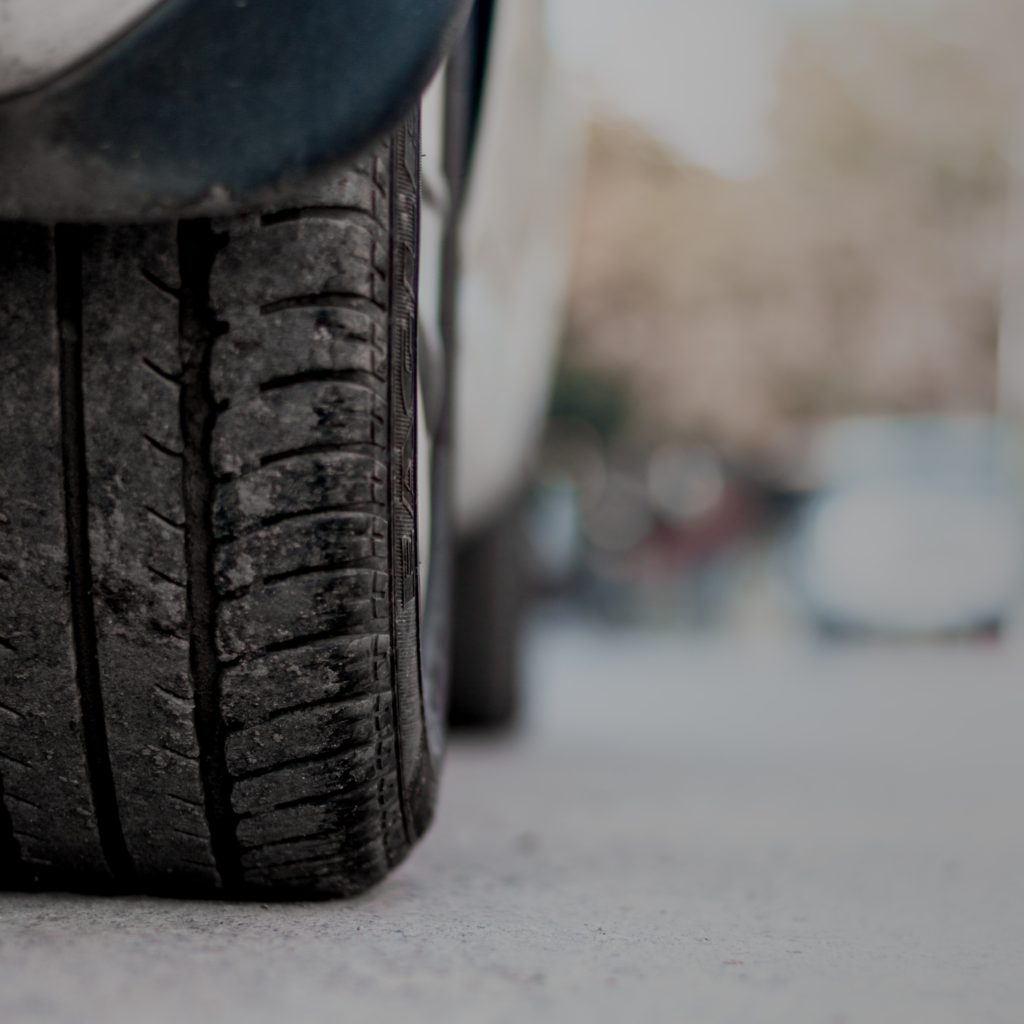 Being the only elements that make contact with the road, the tires are a basic part of the active car safety of your vehicle. For that reason, they must be checked regularly, in order to guarantee a greater driving safety.
A long stop can deform or deflate the tires of your vehicle, affecting their grip on the pavement.
In this sense, a typical case is known as "flat-spotting", a condition that occurs when a tire has been stationary under the weight of a vehicle for a prolonged period and it shows a flat spot in the area where it was in contact with the ground.
If you have been forced to leave your vehicle outdoors, but took the precaution to inflate your tires to a higher pressure than recommended by the manufacturer, you decidedly made the right decision.
Nevertheless, don't forget to lower the tire pressure back to normal before starting a journey.
In any case, if your car has been parked for a long time, resulting in an ovalization of the tires, or even if your tires are beginning to show signs of wear, it is important to keep your tires up to date and replace them if necessary. We can take care of all that in our BCN Express Repair Center, so you don't have to worry about that. 
3. MAINTENANCE OF YOUR FUEL TANK
The first time you have to refuel after this forced lockdown, we recommend that you use better quality, higher octane fuel.
As a matter of fact, using a premium quality fuel will help the vehicle to eliminate residual substances that might have accumulated while the vehicle was not being used.
4. CHECK THE FLUIDS: ENGINE OIL, COOLANT, AND BRAKE FLUID
To make sure that your vehicle is in top shape you will have to check the main fluids: engine oil, coolant and brake fluids. You must do it after the vehicle has been turned off for a short while and it must be parked on a horizontal plane.
Many times, we put aside all those vehicle maintenance tasks. This might save us some efforts in the short term, but in the long term it will result in greater damages, involving unnecessary expenditures of time and money.
Therefore, if you want to save, keep these tips in mind. In our workshop we offer many vehicle repair solutions that can be done in Barcelona, but it is always better to be safe than sorry.
If you do not know how to carry out the correct maintenance of your vehicle, at Lever Touch we can do a basic points vehicle check and put your car in top shape at one of our trusted mechanic workshops in Barcelona.
5. CAR WASHING
A complete car wash will help you to prevent damages on your car's paint as, for example, those caused by tree resin or bird droppings.
Given the current post Covid-19 situation, new measures and practices have become necessary to achieve health safety, both in the interior or the exterior of a vehicle. A meticulous sanitization of the vehicle is to be performed as often as possible.
6. SANITIZE YOUR CAR
As we have mentioned before, here is something that is becoming a part of our lives, and probably will become commonplace: vehicle sanitization using special products.
This is particularly important in the case of families, which usually share a vehicle and, therefore, are more at risk of catching the coronavirus.
The most touched areas in the vehicle are the ones that must be disinfected more thoroughly. 
On the outside of the vehicle:
– Door handles
– Door frames and mouldings
– Trunk handle
On the inside of the vehicle:
– Armrests
– Inside handles
– Door panels
– Steering wheel
– Gear lever
– Seat adjustment controls
– Hand brake
– Radio controls / Touch screen
It will be necessary to clean also the other areas of the vehicle, taking care not to neglect such elements as the car dashboard and the window lifts.
The recommended products for the correct sanitization of the vehicle are isopropyl alcohol, ethanol-based (with a concentration of more than 70%), chlorine and bleach. However, these last two products must be used in the right dosage, diluted with water, as they can be very corrosive (never use products with chlorine in a concentration greater than a 0,1%). 
The same applies, in the case of window glass, to the products based on ammonia, especially if they are blue, as they would damage the vinyl in the dashboard, making it sticky after being exposed to heat or sunlight.
It is essential to use a microfibre cloth or disposable cloths to do this kind of cleaning.
OUR RULES
At our Express Repair Centers, we have implemented rules that will allow us to help our clients in the best possible way. 
In total there are 11 "steps", that follow the local regulations, so that our clients receive their vehicles back perfectly sanitized.
This is our way of offering the best service, giving priority to the health of our clients.
In our mechanical workshop in Barcelona, we follow the hygiene and safety measures necessary to protect our clients and workers. As we have mentioned before, in the face of a global pandemic, the sanitation and washing of a car become essential practices in your day-to-day life. 
In our workshop, we have all the tools and equipment necessary to guarantee the quality of every mechanical or car body repair. For this reason, we advise you to come and let our professionals take charge of checking and repairing any failure or damage in your vehicle, so you don't have to worry about that. Do not hesitate to contact us if you have any questions or to book an appointment for a quick check of your car.