Dents repair with hot melt adhesives
Hot-melt adhesive, also known as hot-melt, is one of the most widely used PDR (Paintless Dent Repair) techniques in the automotive industry, when dealing with hail damages on all types of vehicles.
It's a type of thermoplastic adhesive completely solid at room temperature but, if brought to its melting point, can be applied to the surface of a vehicle to remove dents.
Once this state has been reached and after waiting for a few seconds for it to cool down, the dent will be taken out of the surface with specific tools: the "Slide Hammer" or the "Mini-Lifter".
The hot-melt is a PDR repair technique fully complementary to the use of rods, even if the duration of the repair is not the same speed.
Why are hot-melt adhesives used?
Hot-melt adhesives for dents removal on car surfaces are used when it's impossible or inadvisable to intervene with rods.
However, when a dent on a car body is very large, we suggest integrating both techniques.
Most of the dents will be removed with hot-melt adhesives, while rods will be used in the final repair phase.
4 steps to repair dents on a car with hot melt adhesives
1. The hot glue is put on the suction cup and stuck to the dent. It will be necessary to wait a few minutes for it to cool down.
2. The Slide Hammer or Mini Lifter will remove the dent from the outside.
3. Adhesive residues will be removed with alcohol.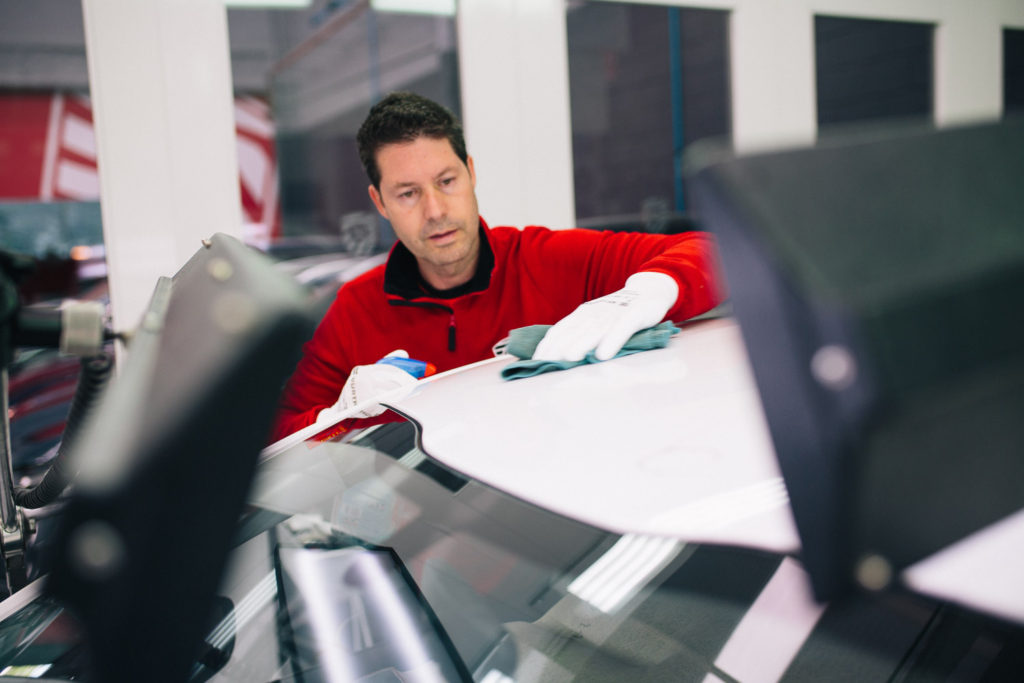 4. A special hammer will be used to flatten and refine the treated surface.
5 Advantages of hot-melt dent repair adhesives for dents repair 
Hot-melt adhesive technique makes it possible to repair dents without having to dismantle the vehicle. This represents the most important advantage.
However, there are other advantages to be mentioned:
– Fast repair: thanks to this PDR technique, vehicles can be repaired in a really short time.
If compared to conventional techniques, it takes 20% to 50% less time.
– Eco-sustainability: no products such as filler or paint are used – we respect the environment!
– Reduced costs.
– Customer Satisfaction: the client will pick up his vehicle only after a few hours, without having suffered a depreciation of the vehicle.
Our dent removal service with hot-melt adhesives
Our team of PDR technicians is highly specialized in the use of hot-melt adhesives.
In order to always offer the most appropriate service and treatment, our PDR technicians receive specific training at our Lever Touch Academy, a school where we train future professionals in PDR techniques.
It's a fully paid training, reserved for people pre-selected by our technical directors.
It is worth noting that we have over 26 years of experience in the most cutting-edge automotive repair and maintenance techniques.
Other dents removal techniques, without painting
In total, there are 3 different PDR techniques, which allow the technicians to adapt to any type of damage.
If, on the one hand, the best-known technique consists of the use of rods, on the other hand we must not forget another important tool: electromagnetic induction. This type of repair is carried out when the surfaces of the vehicles have deep impacts.
In Lever Touch, we are pioneers in the use of PDR techniques, working with the best tools on the market and employing human resources with great experience.
When hail comes into play, Lever Touch will always know how to weather the storm.