Electric cars and the NAP Express Repair Center: our contribution to an increasingly green sector
The automotive sector, as made known by several statistics, is among those sectors brought to its knees by the coronavirus since the period of global confinement.
Numbers prove it: in Italy, if we compare the first nine months of 2020 with the previous year, the drop in registrations is 34%. 
If, on the one hand, this data leaves one stunned, the same can be said of the rapid and exponential growth of electric vehicles ("full-electric" and "plug-in hybrids").
Infact, in just nine months, the growth rate was 155%: a counter-trend that makes the sector optimistic for 2021. 
These numbers, however, are small if compared to other European countries: Italy is currently at the bottom of the Top 10, with a registration rate of 3% at European level, against 12% of the total registered in Europe.
The percentages come from the Smart Mobility Report 2020 carried out by the Energy & Strategy Group of the Politecnico di Milano Institute; the study also shows that the growth is primarily due to incentives, as well as the increase in the car models offered by manufacturers. 
One factor that should not be ignored is the ever-expanding availability of electric cars charging points, which makes drivers' lives significantly easier.
Electric cars recharges all over Italy
Nowadays in Italy, it's possible to find several websites that show maps with recharging electric cars columns.
We recommend you some of them: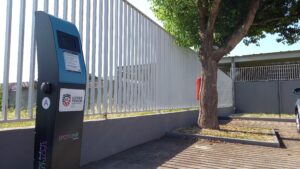 Furthermore, in Lever Touch we know a lot about electric cars: in our new Repair Shop in Caserta, in fact, we have recently installed a charging station for electric cars.
Hereunder, we will tell you more about it.
NAP EXPRESS REPAIR CENTER: AUTOMOTIVE EXCELLENCE FROM CAMPANIA
The new Repair Shop in Caserta for express paint and bodywork and mechanical solutions opened in mid-2020 is a clear demonstration that our "formula" works.
With more than 2,000m², the new Italian body shop has tools of different types, ensuring maximum efficiency in the projection of an increasingly electric and green future:
– 1 electric car charging station
– 1 Wall Box for electric cars charge
– 4 PDR boxes
– 6 SMART Repair Areas
– 1 Sheet metal Area
– 1 Aluminium booth
– 2 Painting booths
– 1 Digital calibration area (for ADAS systems)
We never forget the importance of our ecosystem. Precisely for this reason, we repair vehicles with zero environmental impact techniques, by industrializing a totally artisanal repair process.
PDR (Paintless Dent Repair) techniques help us achieve this goal: it represents the least invasive way to repair a vehicle, since it does not involve the use of paint.
Currently, there are three types of PDR techniques on the market. 
We also guarantee an Express service, which allows the customer to have his/her vehicle available in a very short time. 
Speed is our main ingredient!
"A Winning Story": the visit of the Councillor for Labour and Human Resources of the Campania Region
"I believe it's a truly unique expression of expertise, competence, and professionalism, in a very particular sector."
These are the words of the Councillor for Labour and Human Resources of the Campania Region, Sonia Palmeri, used to describe our company reality on the day of her visit to our Body Shop in Caserta, which took place in June this year, and where she met our CEO, Giovanni Liccardo.
After an extensive tour of the plant, one of our PDR technicians performed a simulation of repairing a vehicle through one of the Paintless Dent Repairs, which, as mentioned above, consist of removing dents (especially caused by hail) through eco-friendly tools.
Plus, our Lever Touch Academy is made to train and place young people in the automotive industry, teaching all the cutting edge techniques of the industry.
Lever Touch between electric and green: our contribution
We help the ecological transition with all our energy.
Is it therefore possible to help increase the diffusion of electric vehicles?
The answer, for us, is indisputably yes. 
Lever Touch will never stop contributing to the growth of the automotive sector, guaranteeing respect for the environment at every stage of repair and developing and promoting new technologies to this end.
Stay Tuned…