Lever Touch and Autoterminal join forces
New management of Autoterminal's Technical Center in Barcelona.
From July 2021, the two companies have started to operate together in the Port of Barcelona.
Barcelona, July 21st, 2021.
In June, Giovanni Liccardo, CEO of Lever Touch and Xavier Vázquez, CEO of Autoterminal, have signed a collaboration agreement for the management of Autoterminal's Technical Center in the Port of Barcelona. This way, Lever Touch expands its capillarity with a new Express Repair Center.
The goal of this alliance is the management by Lever Touch of Autoterminal's Technical Center, which is focused on the repair, customization and assembly of import and export vehicles that pass through the terminal. This agreement will also make it possible to extend Lever Touch services to other customers such as dealers, insurance companies, car fleets, and other proximity customers.
The operation of this 5,000 m² Technical Center which is being renovated with the latest technology in processing and repair services for large vehicle fleets, is the first step of the collaboration between the two brands.
The image of both companies will be present in the "Autoterminal Technical Center by Lever Touch", in a great synergy of experience and potential.
These facilities were conceived to offer the best repair, customization, assembly, maintenance, and mechanical and electronic services for the automotive industry. The services offered will include repairs using the innovative PDR (Paintless Dent Repair) technique, a 100% eco-sustainable technique.
"We are proud to have such a significant travel partner in the logistics world as Autoterminal" comments Lever Touch's CEO. "It is a demonstration of our desire to grow, to innovate and, above all, to be close to our customers. We know, with certainty, that this strong union will bring unique solutions in the sector".
"We are convinced that this agreement with Lever Touch is going to be very important for Autoterminal: it will allow us to offer our customers the best and most comprehensive value-added services and it will give us a great chance to jointly address new and interesting opportunities", says Xavier Vázquez, CEO of Autoterminal.
Quality, speed and service will be available to all customers, thanks to a partnership between two brands that are leaders in the auto repair and logistics sectors.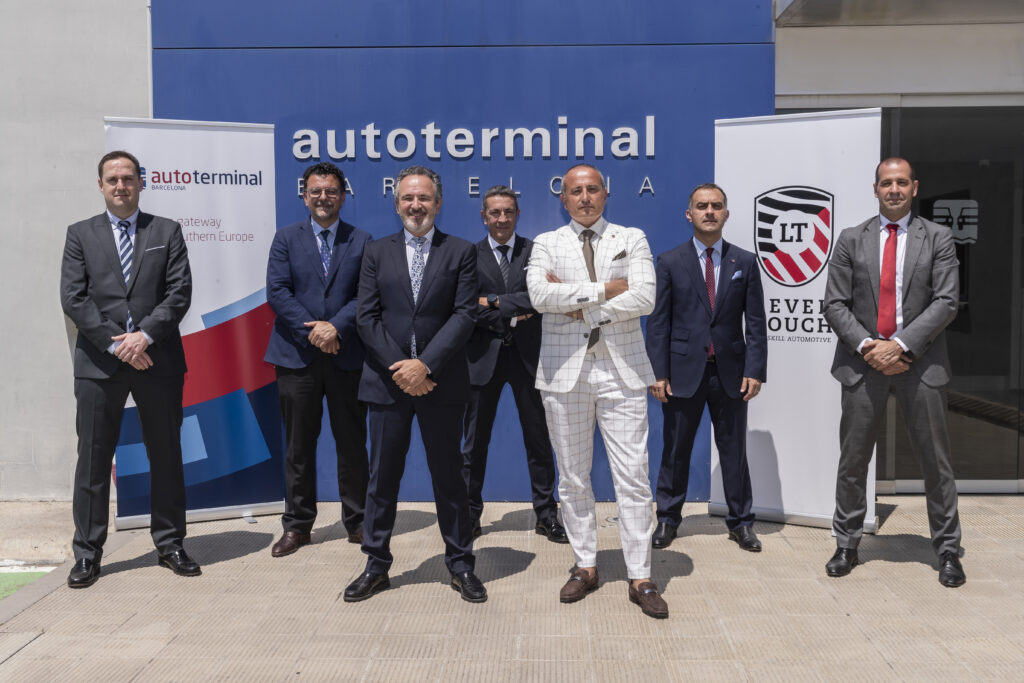 With more than 27 years of experience, Lever Touch is a company expert in vehicle repair throughout its life cycle: from when it's still in production, to its transportation and distribution to logistics parks, to dealerships, to the end customer or for fleet use and finally, when the stage of wear appears, Lever Touch offers all maintenance and repair services from bodywork, painting, mechanical and electronic interventions.
A 360-degree process, made possible thanks to the six service lines, each dedicated to a specific type of customer: automotive Industries, Insurance companies, logistics operators, fleets, individuals retail, body shops and dealers.
Autoterminal, the "gateway to Southern Europe", is the vehicle logistics platform for the Mediterranean countries and the rest of Europe. Located in the Port of Barcelona, Autoterminal is a center of intermodal transport of vehicles by sea, rail and road. With more than 30 years of experience and a storage capacity exceeding 50,000 units, it offers an impeccable logistics service, respecting quality standards by a meticulous inspection of each vehicle before its delivery.